Your Top Takeaways from our Next Level Leadership Summit:
---
Nikki Shingle
Consultant, North Group Consultants
"Can't we just do the job?" – Why Culture Matters
What is culture? It's the set of shared attitudes, values, goals, and practices that characterize an organization or institution. A healthy culture attracts strong talent, creates alignment, increases employee engagement, and positively impacts performance. An unhealthy culture wastes time and resources, decreases productivity, increases turnover, and increases customer/client attrition. Culture can't be compromised – we get the culture we compromise for. Intentional culture is your desired culture dictated by who you want to become, how you want to behave, and where you want to go.
So, what do you do now?
Assess current culture and create a vision for what we desire.
It is important to assess your organization's current culture. Ask yourself, what are your organization's core values? What do those values look like when employees exemplify them in their daily work? Are these values consistent throughout departments and across different roles?
Next, you need to define your desired culture. Which behavioral values are irreplaceable and fundamental? How do you want employees to feel about their work? What do we want our customers to understand about us after interacting with our employees?
Develop alignment of values and actions.
You have to decide what will most benefit the mission and desired outcomes of the organization. Determine the beliefs and patterns of behavior that are beneficial to the mission and desired outcomes of the organization. Make sure you recognize, reinforce, and reward those behaviors. It's just as important to determine the beliefs and patterns of behavior that are not beneficial. Recognize, re-direct, and replace those behaviors.
Communicate and celebrate your organization's values in practice.
A good culture is sustainable, incremental, and sustainable over time. Make your values visible and share stories of your values in action. Ensure you're integrating your values into every process.
Questions to ponder:
How do you personally define "productivity?" What does that word mean to you? How would you say your organization defines that word?
What are behaviors or traits that I sometimes exhibit that reinforce our company culture and values?
What are behaviors or traits that I sometimes exhibit that can detract from our culture or values?
If you were to make one adjustment to your behavior at work, which would allow you to better serve as a model for the culture, what would that be?
---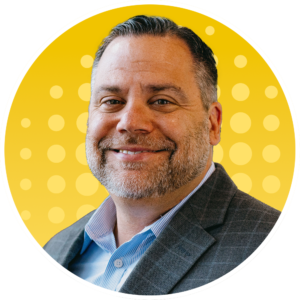 Bob Pisani
Learning and Development Manager, Four Seasons Produce
From Outsourced to In-House: Our Leadership Renaissance
Cultivating Leaders – A fresh take on leadership development. When companies look to hire leaders from within, they often first look to those who are good at their current job/role. Doing your job well doesn't necessarily mean you're equipped to lead people. Being a good leader requires special skills and training. New leaders should not be sent to lead without a plan for continual leadership development. It is important to have practical ways to develop leaders within your organization.
How can you make sure your new leaders are not set up to fail but to succeed?
Seek senior leadership's active participation in training the new leaders, not just buy-in to having them trained.
Ask the senior leaders to not only share success stories, but also areas where they have failed in the past or are currently struggling.
"Content is less important than conversation."
Take a 'less is more' approach to leadership training – show a short video or read an article and then spend most of your training time getting people to use what they've just learned with group discussions and role-playing.
Help people focus on the soft skills of leadership – instead of asking a business-related discussion question, ask a 'real-life' question such as 'What is the right way to hang the toilet paper roll?' This allows people to practice their soft skills (active listening, empathy, having difficult conversations, etc.) while also removing some of the tension of workplace scenarios they're currently facing.
Look for opportunities to build bridges between new leaders and other departments.
New leaders often don't realize how much cross-department interaction they will have. Have leaders-in-training shadow and get to know other departments to foster goodwill and understanding.
---
Dr. Towahna D Rhim
Founder & CEO, T.D Rhim Consulting, LLC
Managing Conflict and Hard Conversations: Cohesive Team Dynamics/Managing Personalities in the Workplace
"Take care of the people who take care of the work."
Conflict is inevitable and a good thing. It's important to uncover and embrace conflict. It's key to be less confrontational and more relational. Conflict can lead to conflict resolution if all parties have the good of the people and organization in mind. Conflict resolution is the reduction of discord and friction between individuals or groups, usually using active strategies, such as conciliation, negotiation, and bargaining. Build relational elements all the time, so that when conflict comes up, you can work through it.
Leaders work among their people, not above their people. Employee engagement is based on trust, integrity, two-way commitment, and communication between an organization and its members. Leaders manage things, they resolve people. Master the art of difficult conversations. To move forward, you must become familiar with navigating challenging conversations to grow your team, yourself, and your impact.
Conflict is inevitable
We will make mistakes, extend grace
Be intentional toward the common goal
Communicate consistently across organizational layers
Authentic leadership, conflict management, and conflict resolution is your responsibility
Humanity dictates: People First
---
ROB SKACEL, PH.D.
Business Psychologist, True Edge Performance Solutions
Building Your Bench: Essentials for Identifying, Evaluating, and Developing Emerging Leaders
Identify potential leaders:
The difference between a dud and a star is the situation. Your team's long-term performance depends on the strength of your bench – your ability to select and prepare the right people to step into key roles. The leadership team should have a list of qualities they're looking for in future leaders and keep their eyes open for these individuals. Vertical job loading serves to increase motivation. Horizontal job loading merely piles on.
Rob's tips:
Formalize your succession plan:
Leadership succession is a process, not an event. Build it into your natural business rhythms, like a quarterly or yearly review. You will want to develop an emergency succession plan including written documentation of each team member's roles. Ask individuals in critical roles to write a simple 1 – 2-page document, on how to do their job in case of an emergency.
Develop potential leaders:
Some very talented people may not be cut out for leadership management. Identify them, develop them, and evaluate them, but don't settle for them if it's not working out. Developing a leader can be as simple as reading a book or article together, asking them to go to a seminar and then reporting back to their team on what they've learned, and allowing for productive feedback on the potential leader from around the organization. This is especially helpful in a family-owned business.
Remember, not all people want to be in leadership positions, but they still want to have meaningful advancement and development in their careers. Organizations need to look for ways to help these individuals find fulfillment in their career as well because they are just as valuable as those in leadership positions.
Don't trust marketing materials in evaluating assessments:
There are leadership tests you can take to get data and predictions, but then there are 'tests of leadership.' Leadership tests are psychologically based assessments designed to predict leadership-relevant behavior. Tests of leadership are real-world trials that can reveal leadership qualities. Don't rely solely on personality or leadership quality tests to make decisions – give the potential leaders new skills and situations to master and evaluate their performance.
Developing others may be simpler than you think:
Ask your people where they'd like to go, and how you can support them. Look for 'proving ground' tasks and projects. Focus on overall development, which may include education, different job experiences, management skills, customer relationships, leadership coaching, mentoring, etc. Different people have different developmental gaps – training everyone in the same areas may not be optimal.
---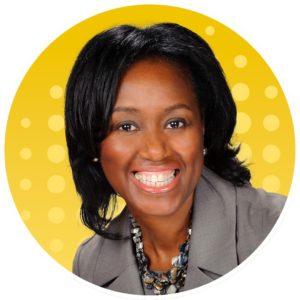 DARLENE DREW
CEO/Owner of Leadership Conditioning, Personal & Professional Development, LLC
"LEADING WITH PERSEVERANCE"
Leading with perseverance is a leadership approach that emphasizes the importance of determination, persistence, and resilience in achieving long-term goals and guiding a team or organization to success. Perseverance requires the ability to bounce back from failures and setbacks. Leaders who persevere do not give up easily and maintain their composure under pressure.Leadership is about motivating other people to get the job done by effectively leading them. It's also about influence. Be the leader you always wanted. Leadership is your opportunity to pour into people the way you want leaders to pour into you.
The law of awareness – You must know yourself to grow yourself. When you recognize your fears and discouragements, you can push through them.
The law of reflection – Learn to pause and allow your growth to catch up with you.
The law of contribution – Growing yourself enables you to grow others.
Five things to remember about being a leader:
Be better
Be a builder
Be curious
Be interested
Be ready
Do what you can do. Do what you think you're supposed to do. Do what you know you are called to do.
not secure