Each year the Lancaster Chamber recognizes several local business leaders who have made an incredible impact on our community. Our awards celebrate their leadership, honor their unique individual journey, provide insight on their business philosophy, and pay tribute to their dedication to making Lancaster a more thriving community. Explore the annual awards below.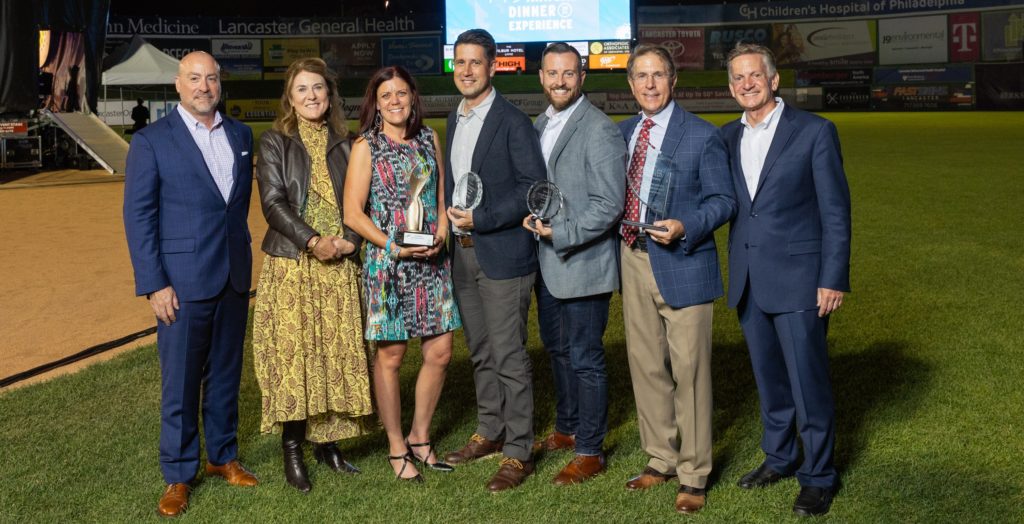 ANNUAL DINNER AWARDS
These award recipients are honored at our major annual event, the Annual Dinner, typically held in late Spring/early Summer.
Small Businessperson of the Year Award
This award recognizes a small business (100 or fewer employees) owner, leader or entrepreneur who has demonstrated business growth, invested time & energy to developing their teams, and has contributed to our community.
Nominations are open until April 1st, 2022.
ATHENA Award
This award celebrates an individual who strives toward the highest levels of professional accomplishment, have devoted time and energy to their community, and who inspires women to reach their full potential.
Nominations are open until April 1st, 2022.
Exemplar Award
This award honors a local leader who has made significant contributions to community organizations and has demonstrated a long-term commitment to the Lancaster Community. This award recipient is nominated and selected by the Lancaster Chamber's Past Chair's Committee.
OTHER AWARDS
The George C. Delp Award
This award honors a leader in the agriculture industry who is making an impact on community and within the industry in Lancaster County. This award is presented at our annual Agriculture Industry Banquet, typically held in November.
Information on how to nominate a local leader for one of these awards will be updated here during the appropriate nomination window. If you have questions about our awards process, contact info@lancasterchamber.com
not secure
Join our mailing lists for updates on Chamber events and initiatives