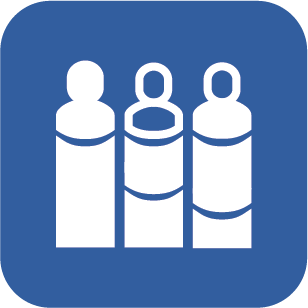 Find information, learn from others, and define how you plan to create diverse, equitable and inclusive workplaces by exploring our Diversity, Equity, and Inclusion information hub.
We are dedicated to increasing our capacity to find and create resources, in partnership with the appropriate stakeholders and experts, that will support your company's journey in integrating Diversity, Equity and Inclusion (DEI) practices into the core of your business structure.
To learn more about the Chamber's commitment to Diversity, Equity & Inclusion initiative, click here.
These resources are organized in 6 sections:
1) General DEI Articles & Resources
2) Racial Equity in the Workplace
3) LGBTQIA+ Support
4) Hiring & Supporting Differently Abled Employees
5) Gender Equity in the Workplace
6) Personal/Professional Growth
As you explore resources and plan for change in your organization, it is important to consult, listen and empathize with the experiences of your employees and/or customers in order to take intentional, informed action.
We know it is a journey – and we are here to learn and grow alongside you. The below list was created to be a living documentation of resources for the business community. It is by no means a comprehensive list, nor are we finished adding to it! If you have resources you would like to share on any topic related to Diversity, Equity and Inclusion in the workplace, please email info@lancasterchamber.com.
1 – GENERAL DEI ARTICLES & RESOURCES
For Workplace Diversity – World Economic Forum. It is an exercise for a company to discover whether it is at risk of not being the diverse, inclusive, fair and equitable workplace it purports to be.
The Pennsylvania Diversity Council (PADC) is committed to fostering a learning environment for organizations to grow and leverage their knowledge of diversity. Through a variety of events and programs, the PADC serves as the premier resource for diversity best practices and leadership development in the state of Pennsylvania.
– McKinsey & Company
Our latest analysis reaffirms the strong business case for both gender diversity and ethnic and cultural diversity in corporate leadership—and shows that this business case continues to strengthen. The most diverse companies are now more likely than ever to outperform less diverse peers on profitability. Click here for report.
Commitment to a Diverse Workplace
The decision from the U.S. Supreme Court to overturn the use of affirmative action in college admissions will have repercussions for not only higher education institutions, but could for businesses, as well. By limiting efforts to diversify college campuses, employers could have a less diverse pipeline for the recruitment and hiring of employees, despite our increasingly diverse population. As evidenced by McKinsey's Diversity Wins Report, diversity in the workplace leads to higher productivity, increased innovation, and outperformance in profitability, further making the case that we need to remain committed to fostering a diverse and inclusive workplace.
"It remains lawful for employers to implement diversity, equity, inclusion, and accessibility programs that seek to ensure workers of all backgrounds are afforded equal opportunity in the workplace." – Charlotte Burrows, Chair of the Equal Employment Opportunity Commission  
"Diversity is America's strength, spurring the innovation and creativity that have made the U.S. economy the most vibrant and dynamic in history. When businesses recognize and embrace different perspectives, they are better able to create value, serve customers, support employees, and solve problems." – US Chamber of Commerce  
Here's what you can do to champion economic inclusion and equitable commerce: 
Hire apprentices

, interns, and entry-level positions that focus on skills development,

 

Audit internal policies and procedures relating to recruitment, performance evaluation, compensation, and promotion to find and eliminate implicit bias,

 

Utilize

supplier diversity

that deepens partnerships with underrepresented businesses,

 

Conduct targeted outreach to diverse colleges to find more qualified applicants,

 

Train your workforce

, especially your managers, to reduce bias in hiring and recruit from a broader talent base,

 
Create employee resource groups to build a more inclusive culture for underrepresented cohorts,

 

Champion

the next generation

of leaders to ensure transformative access and connections.

 
2- RACIAL EQUITY IN THE WORKPLACE
The Center for Racial & Gender Equity (CRGE) engages in education and advocacy to build community around our mission to eliminate racism and empower women to have equitable access to personal, community and professional opportunities, free from racial injustice. YWCA Lancaster offers Consulting and Customized Training Opportunities.
– Lancaster County Community Foundation
The Community Foundation has committed to a journey of learning how to embed and center antiracism in our work, and how we might work to embolden Lancaster County to become an antiracist community. We recognize that we have much to learn, and that there is no one path, tactic, or perspective that will unlock our understanding. We realize that we must invite and utilize the wealth of insights from lived experience from a rich tapestry of voices–many of which are here in our own community.
WATCH/SIGN UP: LEAP Sessions. At that link you can watch recordings of previous learning sessions or sign up for future ones!
The National Equity Atlas is a first-of-its-kind data and policy tool for the community leaders and policymakers who are working to build a new economy that is equitable, resilient, and prosperous. It is a comprehensive resource for data to track, measure, and make the case for racial equity and inclusive prosperity in America's regions, and states, and nationwide. The Atlas contains data on demographic change, racial and economic inclusion, and the potential economic gains from racial equity. Click here for Lancaster, PA.
Racial Equity Tools is designed to support individuals and groups working to achieve racial equity. It offers tools, research, tips, curricula, and ideas for people who want to increase their understanding and to help those working for racial justice at every level – in systems, organizations, communities, and the culture at large. We curate resources that use language and analysis reflecting an understanding of systemic racism, power, and privilege and are accessible online and free to users.
– National Diversity Council
"This article is primarily intended for those that are experiencing this motivated passion (for racial equity) being crippled by fear…The intent in sharing some of this research is to provide some basic awareness with the aim of helping to dissolve the fear and empower the passion that drives change."
JustPartners, Inc., The Annie E. Casey Foundation
Workplace racial inequity exists in America unless significant attention is paid to changing it. When racial equity, diversity and inclusion (EDI) are understood as mission-relevant to an organization, strategies for achieving this take precedence and permeate the culture. This toolkit condenses 15 years of the Annie E. Casey Foundation's employee work "hard-wiring" EDI as part of the cultural norm from management to staff to grantees to vendors.
Race Forward: The Center for Racial Justice Innovation
A Racial Equity Impact Assessment (REIA) is a systematic examination of how different racial and ethnic groups will likely be affected by a proposed action or decision. REIAs are used to minimize unanticipated adverse consequences in a variety of contexts, including the analysis of proposed policies, institutional practices, programs, plans and budgetary decisions. The REIA can be a vital tool for preventing institutional racism and for identifying new options to remedy long-standing inequities.
3 – LGBTQIA+ SUPPORT
Our mission is to build supportive and enriching opportunities for Lesbian, Gay, Bisexual, Transgender, Queer, Questioning, Intersex and Asexual individuals, along with others who identify with the LGBTQ+ community.
– Out & Equal Workplace Advocates
The above outlines guiding behaviors for those becoming allies to LGBTQ colleagues.
– Out & Equal Workplace Advocates
Learn more about what terminology is appropriate and respectful as you create more LGBTQ inclusive workplaces.
Have you noticed pronouns listed at the end of email, on a business card or in Zoom profiles? Unsure as to whether you should? As more employers invest in LGBTQ inclusion and gender-inclusive workplaces, pronouns have become a significant focal point. However, it is not always obvious how teams can implement inclusive practices and cultural changes around pronouns. [The above] resource is focused on practical guidance on how to implement successful practices and norms around pronouns in the workplace.
"The LGBTA Council provides education and resources to dissuade the myths and stereotypes that justify discrimination, empower organizations to become inclusive, and create opportunities for community members to engage with the ultimate vision of workplace equality."
– Human Rights Campaign
Over its 19-year history, the human rights campaign's Corporate Equality Index (CEI) has been the driving force for the adoption of equitable workplace policies, practices and benefits for lesbian, gay, bisexual, transgender and queer (LGBTQ) people in the United States and beyond.
Straight for Equality provides information and resources that will help allies understand their role in supporting and advocating for LGBTQ+ people. We're not talking about major political protests (although that's certainly an option) but the everyday changes and conversations that raise awareness and challenge assumptions and stereotypes about LGBTQ+ people.
Out & Equal is the premier organization working exclusively on LGBTQ workplace equality. Through our worldwide programs, Fortune 500 partnerships and our annual Workplace Summit conference, we help LGBTQ people thrive and support organizations creating a culture of belonging for all.
4 – HIRING & SUPPORTING DIFFERENTLY ABLED EMPLOYEES
Includes information & resources for learning about creating an inclusive culture, recruiting and hiring practices and processes, and retaining and advancing valued employees with disabilities.
The Employer Assistance and Resource Network on Disability Inclusion (EARN) is a free resource that helps employers tap the benefits of disability diversity by educating public- and private-sector organizations on ways to build inclusive workplace cultures. EARN offers information and resources to empower individuals and organizations to become leaders in the employment and advancement of people with disabilities.
– US Chamber of Commerce
This publication highlights strategies, which businesses of all sizes can use to create a more inclusive workplace, marketplace, and supply chain. Real-life examples, such as these, are important to help businesses realize the wide range of opportunities available and the potential for replicating success. An assessment is also included as a tool to initiate or enhance your company's disability-friendly corporate practices.
– SHRM, Society for Human Resource Management
"Companies that succeed in incorporating candidates with disabilities have seen 28 percent higher revenue and two times higher net income, according to an Accenture 2018 white paper on accessibility. Workplace Initiative, a network of companies, nonprofits and government agencies working to remove barriers for those with disabilities, reports that those companies also experienced reduced turnover, lower recruiting costs, increased productivity and improved customer outreach."
Diversity, Equity, and Inclusion – A Professional Development Offering of the eXtension Foundation Impact Collaborative
"This site is designed to give you quick access to information, experts, training, and resources that can help you develop or conceptualize your program. Not involved in a program yet? This site will give you an excellent foundation for understanding the topic, and perhaps inspiring you to start a program."
5 – GENDER EQUITY IN THE WORKPLACE
– AAUW (American Association of University Women)
"There is no shortage of qualified women to fill leadership roles: Women make up almost half of the U.S. labor force. They outnumber men in earning bachelor's and master's degrees and are nearly on par in getting medical and legal degrees. Yet from the corporate boardroom to Congress, from healthcare companies to the courts, from non-profit organizations to universities, men are far more likely than women to rise to the highest paying and most prestigious leadership roles."
Pay equity analysis can show if your organization pays women less than men for equal work.
, National Diversity Council
Three Ideas for Promoting Equity for Women in the Workplace
Incredibly important data about women in the workplace, particularly about Pandemic related difficulties and ways to support.
For the last two years, LeanIn.Org and SurveyMonkey have partnered to understand better what men and women are experiencing in the workplace in the #MeToo era in the US and UK.
Gender equality is critical for organizations that want to perform at the highest levels, and it requires ensuring that women and men have the same opportunities and are paid fairly for their work.
An activity that highlights more than 50 specific examples of bias against women at work, encourages group discussion and problem-solving, and offers research-backed recommendations for what to do. Includes resources and toolkits for group activities and more!
ATHENA International is a nonpartisan, nonprofit organization dedicated to building a global pipeline of women leaders from the classroom to the boardroom who will create a balance in voices of leadership worldwide. The site is home to resources, stories and more that will cultivate learning for women leaders at any level. Every year, the Lancaster Chamber recognizes an ATHENA award winner at the Annual Dinner. Check back for more information on how to nominate a colleague or friend.
6 – PERSONAL/PROFESSIONAL GROWTH
READ: BOOKS
LISTEN: PODCASTS
Get Connected & Stay Engaged!
Sign up to receive the latest information on events, resources, and initiatives of the Lancaster Chamber.