We are excited to introduce our new and enhanced Membership Hub – Your membership portal for Member only connections and resources! The Membership Hub is your online password-protected community for daily interactions, easy access to member resources and benefits. It is accessible to our Members via the Member Login link on our website.
NOTE: Every individual needs to create new login credentials for your new account to connect to your existing membership. See Easy Step-by-Step Instructions Below. If you experience any issues, please contact info@lancasterchamber.com.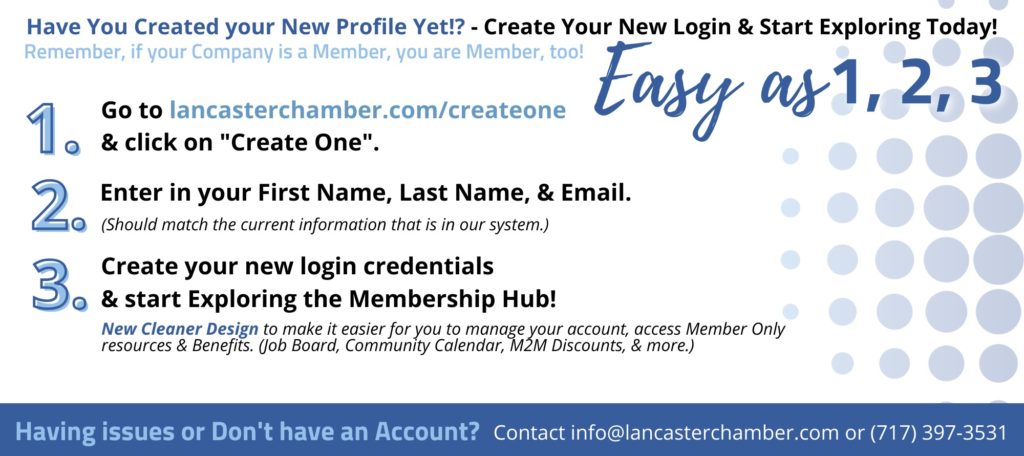 If your employer is a member of the Lancaster Chamber, YOU are a member of the Lancaster Chamber! This membership portal is for your individual account with the Lancaster Chamber, which is connected to your employer. Click here to see if your company/organization/employer is a member of the Lancaster Chamber!
The newly designed Membership Hub allows you to:
Make managing your account quick and easy
Easily manage your registrations for upcoming events and programs.
Access more Member only resources to utilize the Chamber website for your benefit, including the Job Board, Community Calendar, Member-to-Member discounts and Member headlines.
Primary contacts for your company can make updates to your company directory listing more quickly to ensure your business' information is current & up-to-date.
Primary contacts for your company can upload your business logo and description in the new enhanced directory featuring filtered searches by category & keywords.

Some Key Features
CLEAN DESIGN
The straightforward layout is built for ease of use and finding information quickly.
---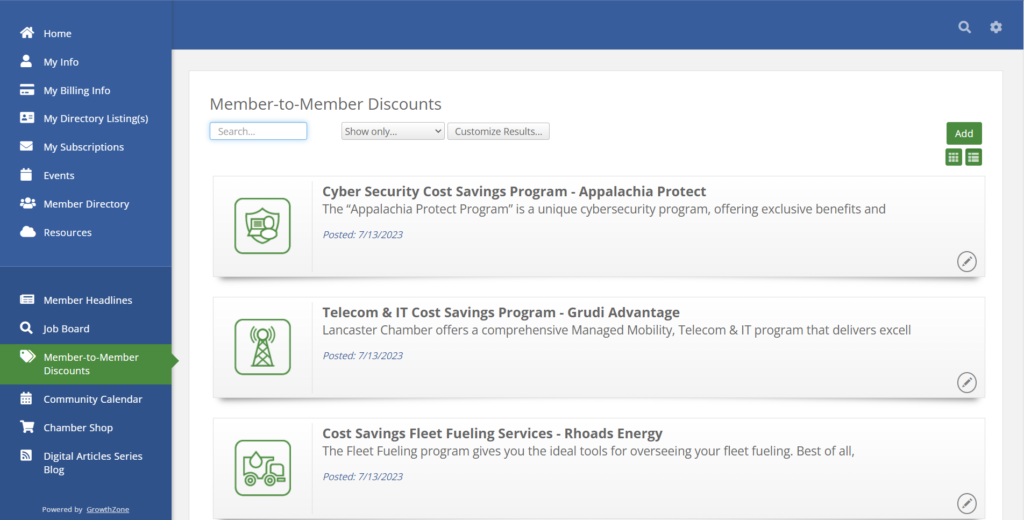 MANAGE YOUR MEMBERSHIP
Pay Invoices, as well as post and view Member-to-Member Discounts, Job Postings, Member News, and Community Events.
Learn how to submit member discounts, available job posts, news, and event below.
---
UPGRADED DIRECTORY
Members can search to find other members and filter by keyword or category.
Each of our Members receive a free standard listing in our new upgraded online Membership Business Directory. The free standard listing includes, your business name, logo (learn how to upload your logo below.), address, phone, address, map, and business description. Interested in an Enhanced Membership Directory Listing? – Learn More.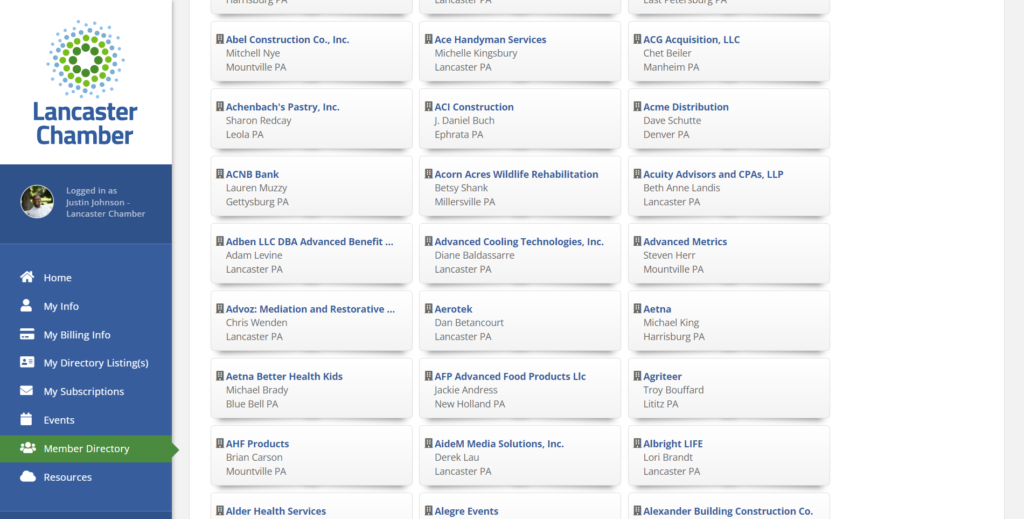 ---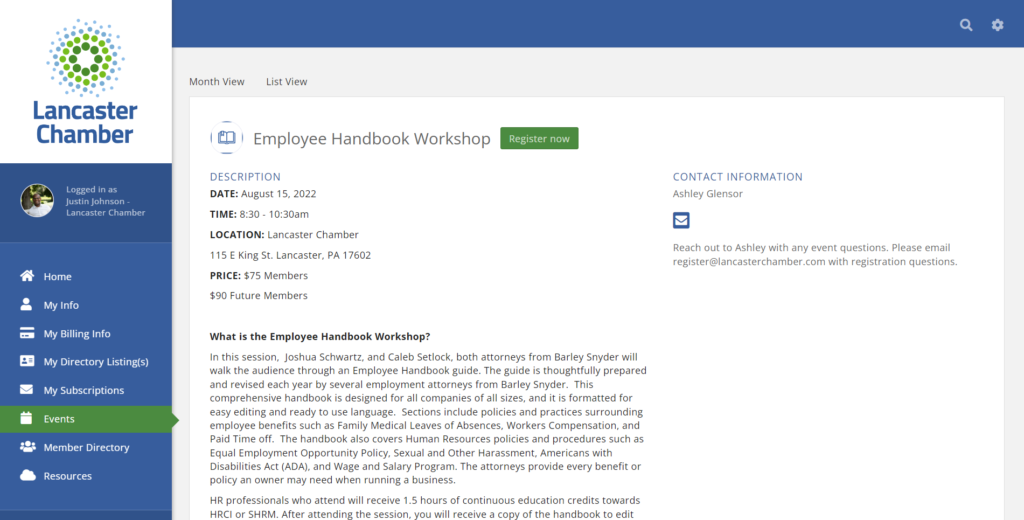 EVENTS & PROGRAMS
Register and pay for events right in the Membership Hub.

FAQs & Your "How-to" Instructions
How do I create a new login?
Creating New Login Credentials for Lancaster Chamber Membership Account
In order to access your account to your Lancaster Chamber membership, you will need to create a new login. See instructions below.
How do I add a Member News Item?
How do I add a Community Calendar Event?
How do I add a Job Posting?
How do I add a Member-to-Member Discount?
How do I store my Credit Card Information in the Membership Hub?
How do I store Bank Account/ACH Profile in the Membership Hub?
not secure
Get Connected & Stay Engaged!
Sign up to receive the latest information on events, resources, and initiatives of the Lancaster Chamber.