Lancaster Chamber Timeline
1697
Susanna Wright, Silk Industry Pioneer, is born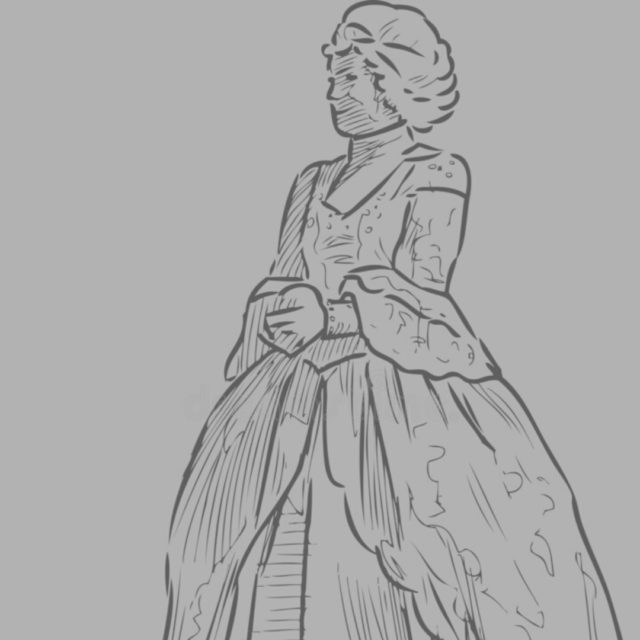 1730
Central Market begins
1770
The Demuth Tobacco Shop opens
1794
The Lancaster newspaper, now LNP, was founded
1813
Lydia Hamilton Smith, a famous Lancaster Business Leader, is born
Lydia Hamilton Smith was born to a Biracial Free woman and an Irishmen. Smith had a successful life working as an office and affairs manager with Thaddeus Stevens, local solicitor, businessperson, and politician. She was also an important part of the anti-slavery movement and the Underground Railroad in Lancaster.
1836
The American Moral Reform Society is founded by a group of black leaders including William Whipper in Philadelphia, PA
William Whipper was a Black business owner and abolitionist who lived in Columbia, PA, running one of the most successful lumber and real estate businesses in the state as well as being an instrumental part in the Underground Railroad. Whipper was also a Founder and Editor of the journal American Moral Reform Society, an organization made up of African Americans who organized to abolish slavery.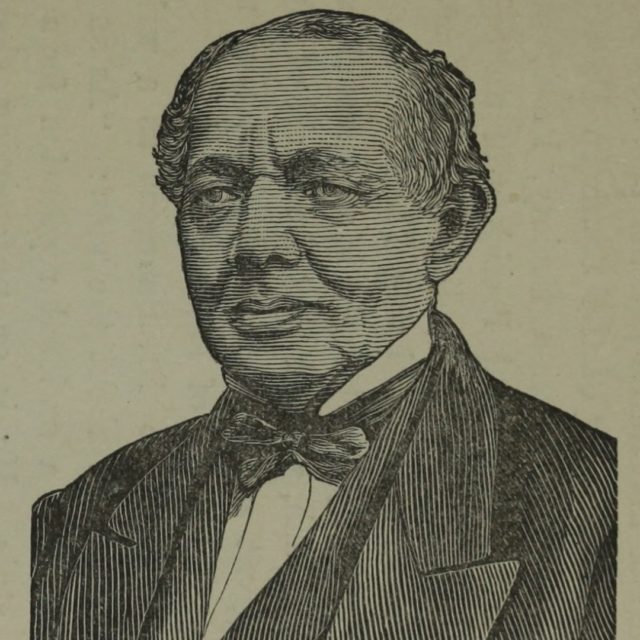 1855
Beginnings of Millersville University
1861
Julius Sturgis Pretzel Bakery is founded
1872
The Lancaster Chamber was founded
On the evening of July 22, a meeting was held at the Cooper Hotel on West King Street– it brought business and community leaders together to form the Board of Trade. Around 100 people turned out for the occasion. This began the Lancaster Chamber, founded with the idea that the power of a group is greater than that of an individual.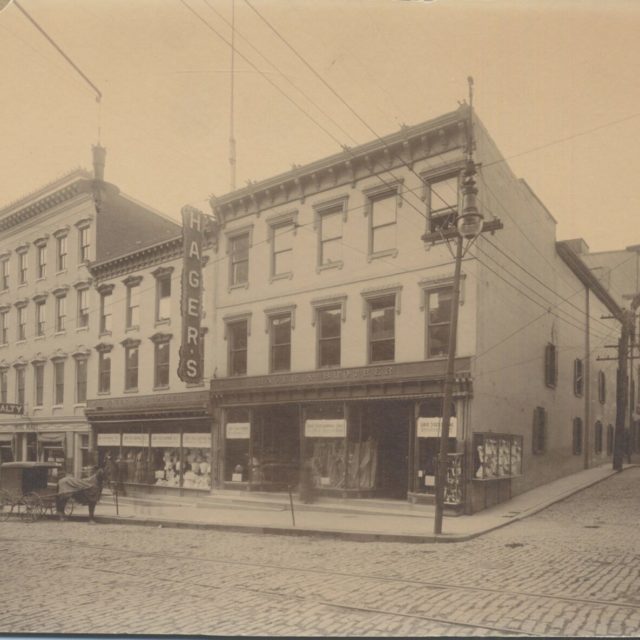 1872
Truist Bank is established in Charlotte, NC
1873
The Fulton Theatre, then the Fulton Opera House, opened
1879
Frank W. Woolworth opened his five-and-dime store on Queen Street and Watt & Shand opened their New York Store on East King Street.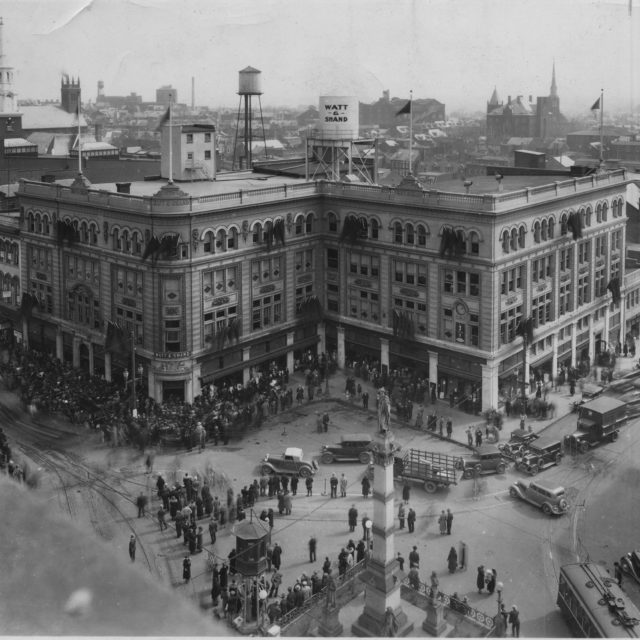 1880
Wellspan Health is established
1881
Ephrata National Bank is established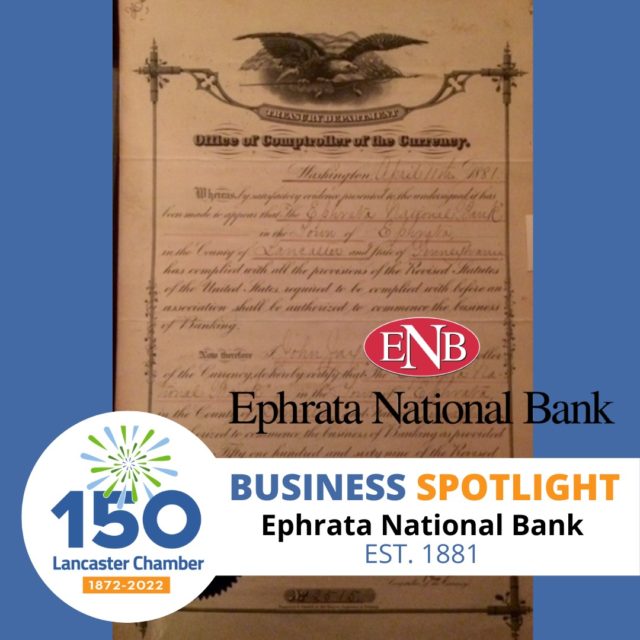 1882
Fulton Bank is established
1884
Lancaster Paint & Glass Co. is established, producing paints on a small scale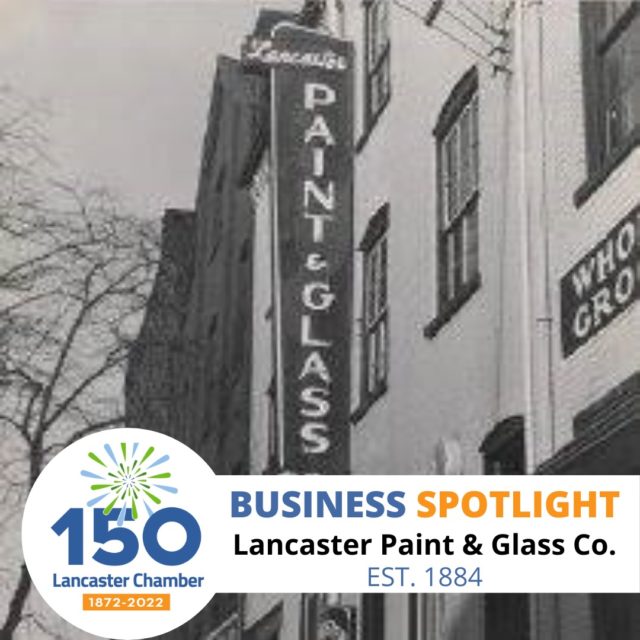 1886
The Wilbur Bud is created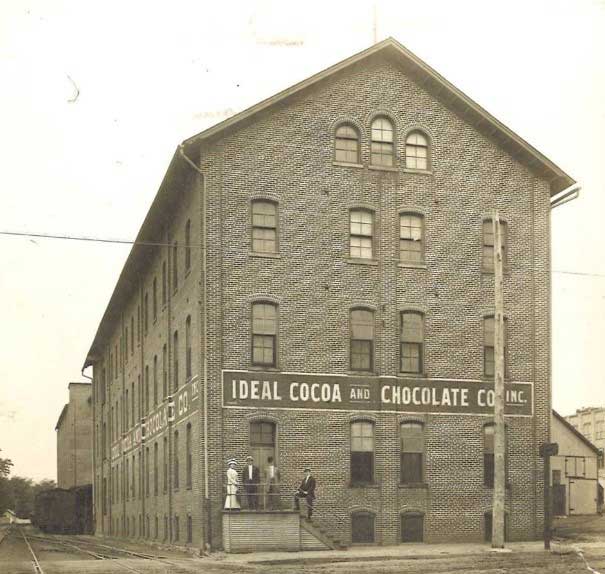 1886-1900
Milton S. Hershey began and ran the Lancaster Caramel Company
1890
Stifel Investment Services- Scudner Group is established
1892
Hamilton Watch Company is founded
1893
Lancaster General Health hospital opens
Lancaster General Health hospital opens its doors at 322 North Queen Street in Lancaster.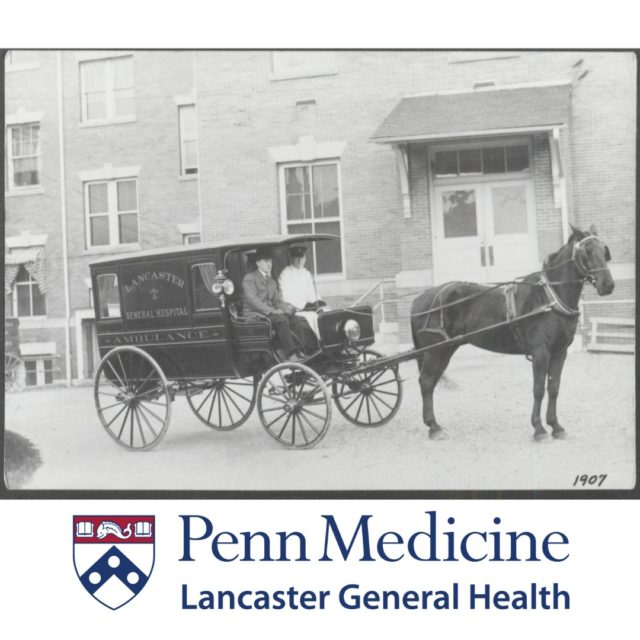 1895
New Holland Tractor, now known as CNH, is founded
1906
Armstrong Flooring, Inc. moves headquarters from Pittsburgh to Lancaster, PA
1911
Warfel Construction Company is established
1912
The Lancaster Chamber was one of the founding members of the United States Chamber of Commerce.
1917
Rhoads Energy is established, when Jerome H. Rhoads began selling kerosene from the back of a rail car in Lancaster PA.
1919
The Board of Trade combined with the Retail Merchants Association to officially form the Lancaster Chamber of Commerce.
1920s
With philanthropy a growing and unique American concept, the Chamber helped to launch the Lancaster County Community Foundation.
1922
Novelty Manufacturing Co. is established, making 2022 their 100th Year Anniversary!
1927
Barley Snyder is established in 1927
1930
Murray is established, selling insurance and bonding
1931
Turkey Hill is founded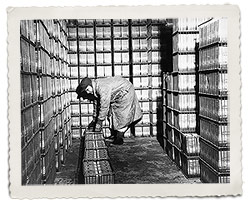 1933
John E. Landis, Inc. is established, servicing local automotive dealers
1935
The Lancaster Airport is dedicated
1935
Sterling McNees formed a partnership with Charles Hollinger and Gilbert Nurick, to do legal work for Hershey interests, establishing McNees Wallace & Nurick LLC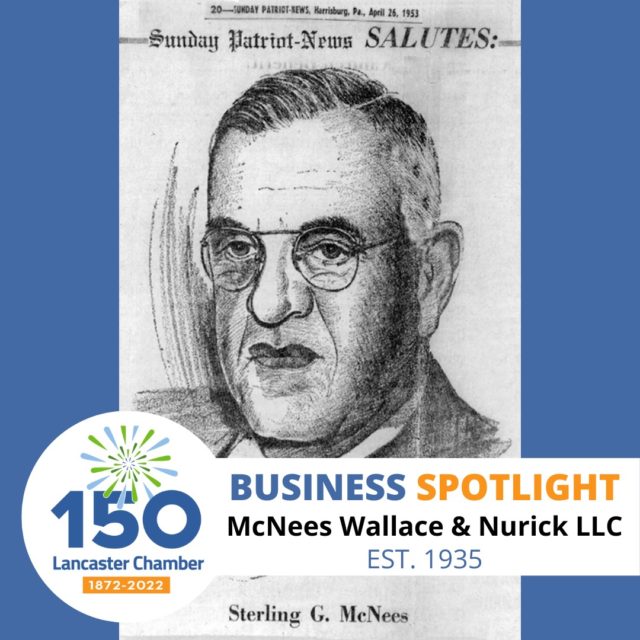 1940s
The Chamber supported the war effort by working with manufacturers to develop a "United War Chest" to coordinate fundraising for the war effort and assist veterans in finding employment when they returned to the US.
1945
Everence Financial is established, formerly known as Mennonite Mutual Aid Inc.
1946
Ten Thousand Villages is founded, the start of the Fair Trade Movement
1947
Godfrey Marketing Agency is established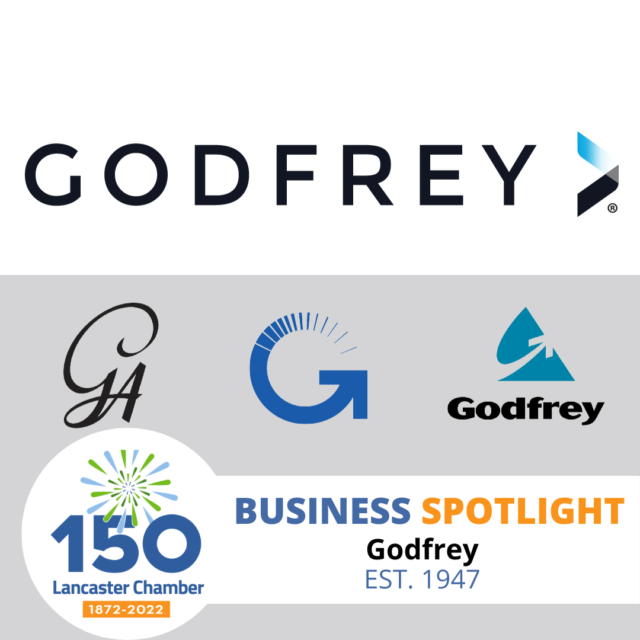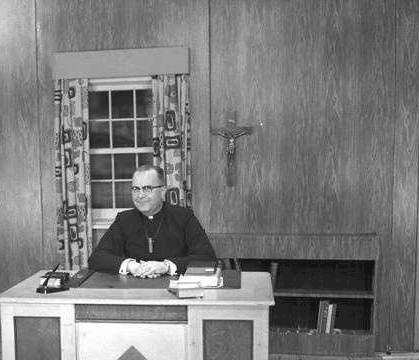 1949
Certified Carpet is established
1950s
The Lancaster Chamber launched the beginnings of what we know today as Discover Lancaster.
1951
Simon Lever is established on South Queen Street in Lancaster
1951
RKL LLP is established
1954
Kitchen Kettle Village begins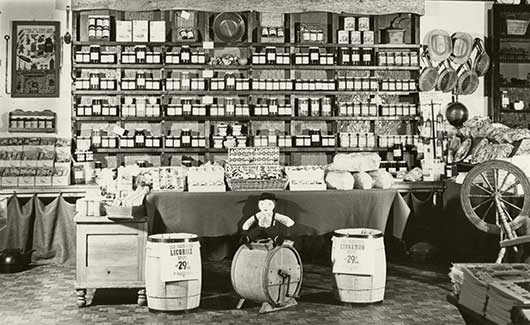 1954
Engle Printing & Publishing Co. is established
1960
The Lancaster Chamber started what has now become the Economic Development Company (EDC).
1962
BRP Entertainment is established, booking bands for community events
1963
Dutch Wonderland officially opens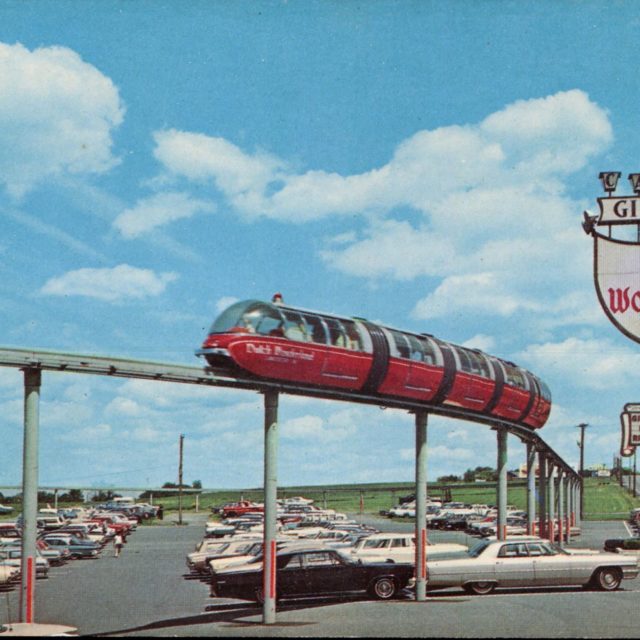 1963
Conrad Siegel is established
1964
Landis Communities is established in Manheim Township with nine residents at Landis Homes
1965
United Disabilities Services is established, formerly known as United Cerebral Palsy of Lancaster County
1966
Clair Global is founded, and the Live Event Industry in Lancaster County begins
1966
Woodstream Corporation becomes a public company
1966
Community Action Partnership of Lancaster County is established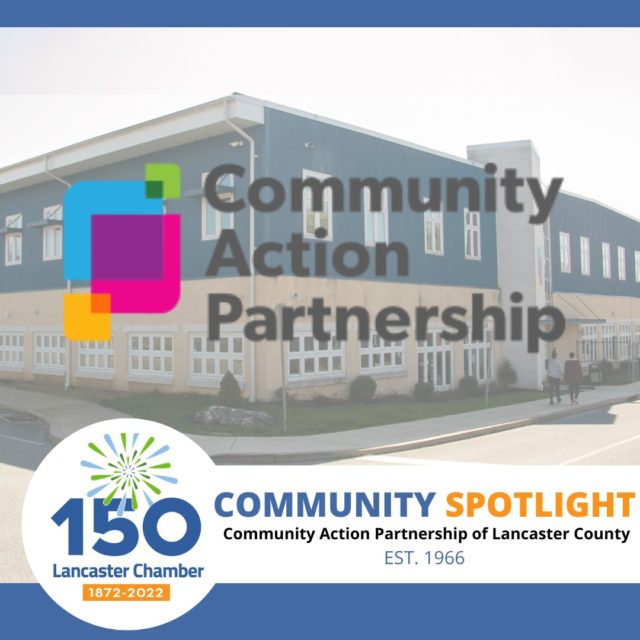 1968
The Cope Company Salt is established with the mission to meet every salt need in the surrounding communities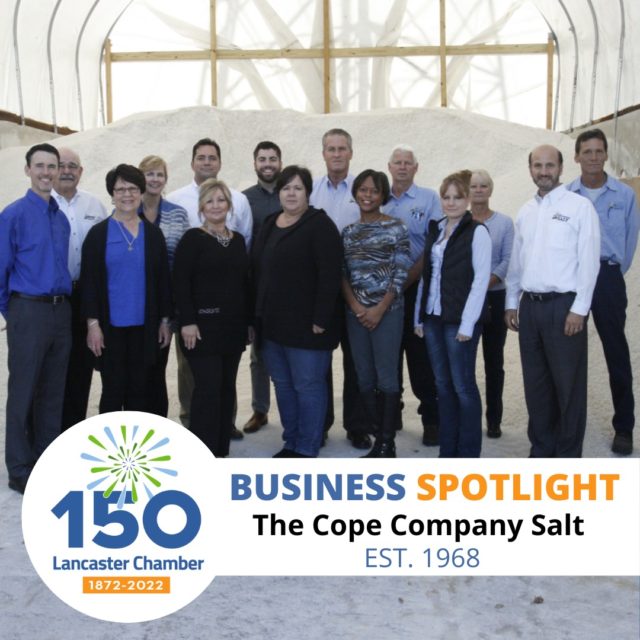 1970s
The Chamber begins to offer professional development programs, special events, value added products, and networking as a way to connect and train the local business community.
1971
Park City Center opens
1972
Eden Resort & Suite opens
1972
Lancaster County Motors acquires the Subaru franchise for the Lancaster area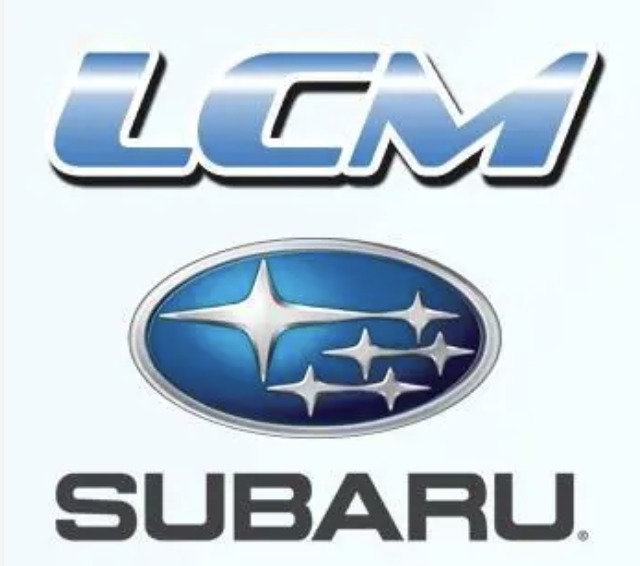 1972
Hummer Turfgrass Systems, Inc. is established
1974
Oregon Dairy is established by the Hurst family to sell their milk and ice cream to their friends and neighbors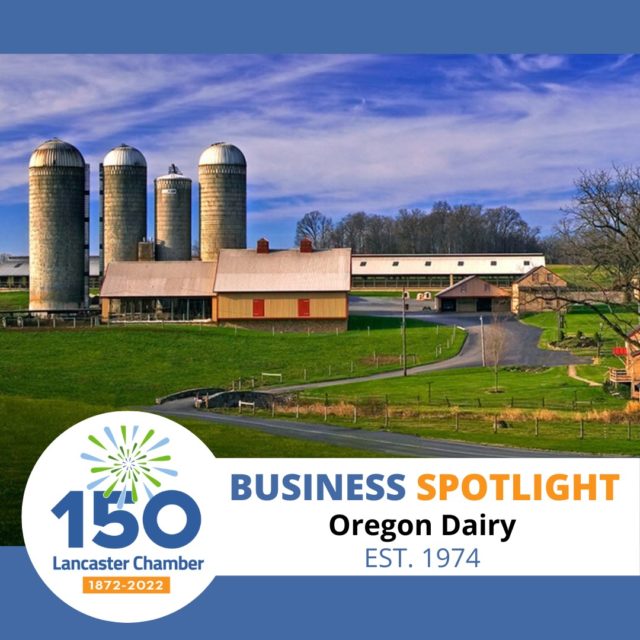 1976
Four Seasons Produce, Inc. is established as a produce wholesaler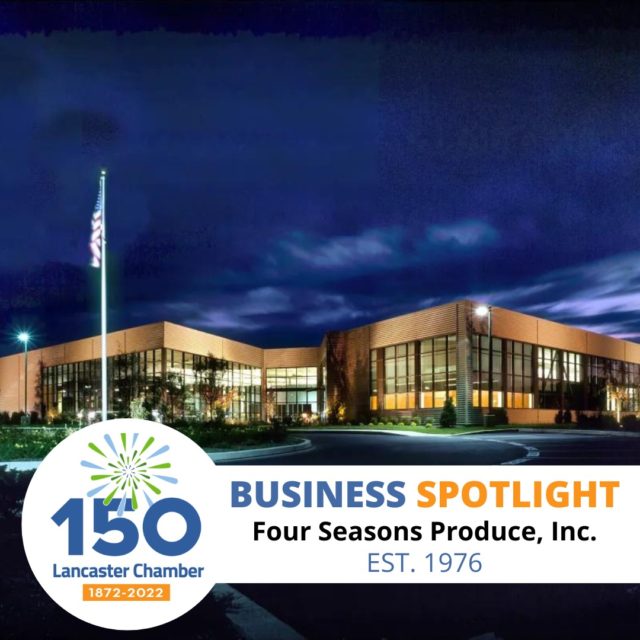 1977
The Lancaster Chamber of Commerce and the Lancaster Area Manufacturer's Association merge to become The Lancaster Association of Commerce as the new brand.
1981
Charles Demuth's art studio is turned into the Demuth Museum
Charles Demuth is a famous American Modernist Artist, born and raised in Lancaster. The Demuth Museum showcases fifty original paintings by Charles Demuth as well as the space in which he created and envisioned his works.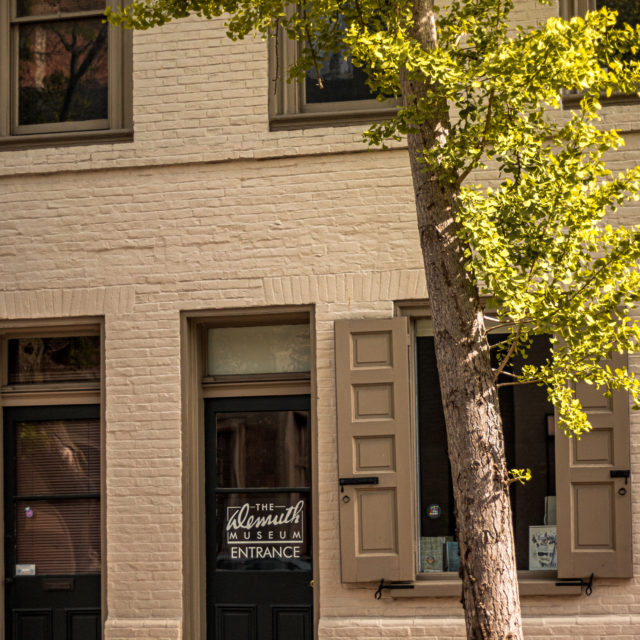 1984
The first Willow Valley Community opens
1985
Ross Buehler Falk & Company, LLP is established
1985
Samaritan Counseling Center is established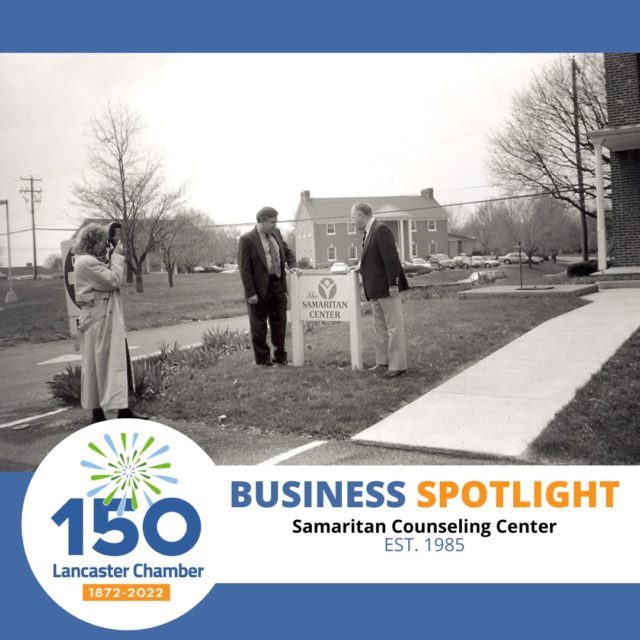 1986
Leadership Lancaster beings programming as partnership of the Lancaster Chamber and Junior League of Lancaster.
1986
The TEAM Approach, Inc. is established
1988
The Lancaster Chamber partners with the City of Lancaster to renovate the Southern Market Building, making it the Chamber's new office space.
1989
TriStarr Staffing is established
1989
Summit Advisory is established
1992
Grudi Associates is established
1996
Highmark is established, conducting business in Western Pennsylvania as Highmark Blue Cross Blue Shield and in the rest of Pennsylvania as Pennsylvania Blue Shield
1997
The Lancaster Chamber celebrates 125 years and hosts Colin Powell, 65th United States Secretary of State, at the Annual Dinner.
1998
The Quilt Shop at Miller's is established
2000
Waller Tax & Financial Services is established by Fred Waller
2001
MAROTTA/MAIN Architects is established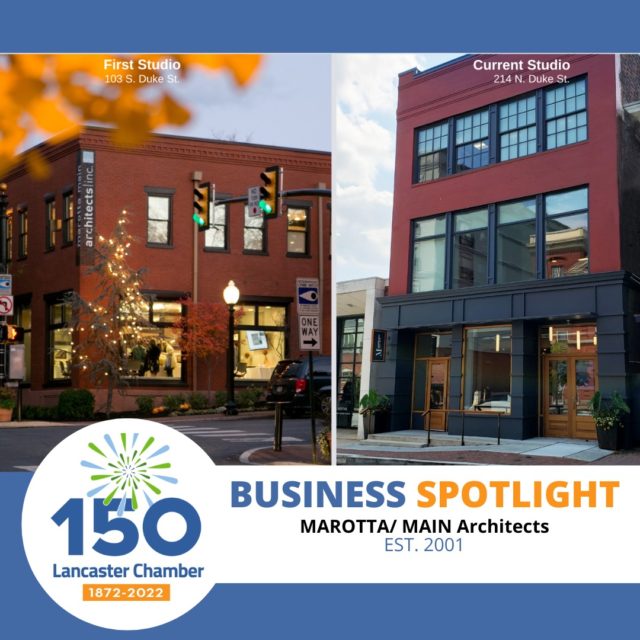 2003
Lancaster Chamber wins national Chamber Of The Year through the Association of Chamber of Commerce Executives.
2005
Clipper Magazine Stadium, Home of the Lancaster Barnstormers opens its gates.
2006
Sunrise Logistics, Inc. is established
2006
Techno Rescue is established as a Veteran-Owned company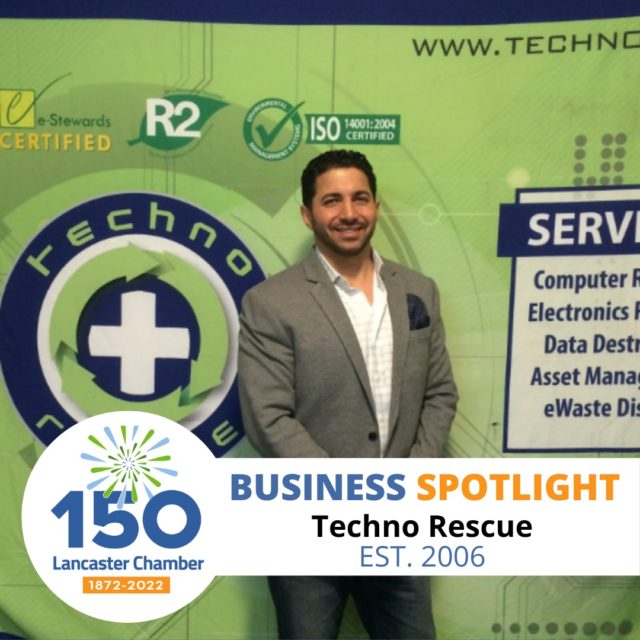 2008
The Lancaster Arts Hotel opens, formerly being a tabacco warehouse in 1881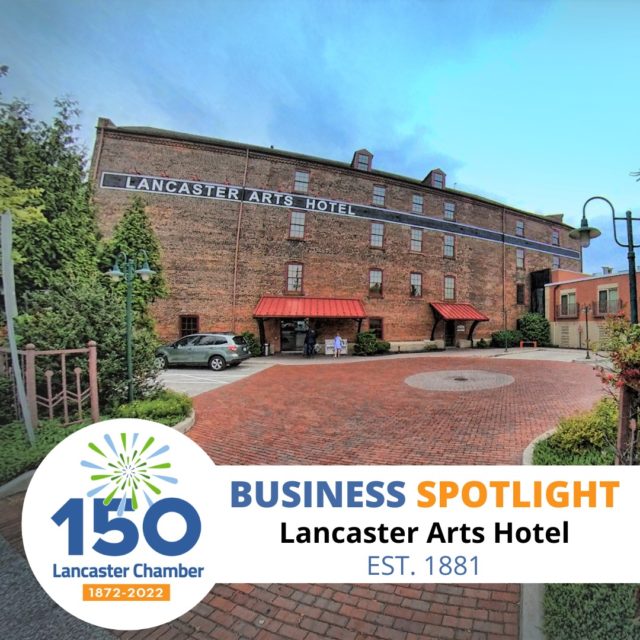 2009
The Lancaster Marriott at Penn Square and the Lancaster County Convention Center opens.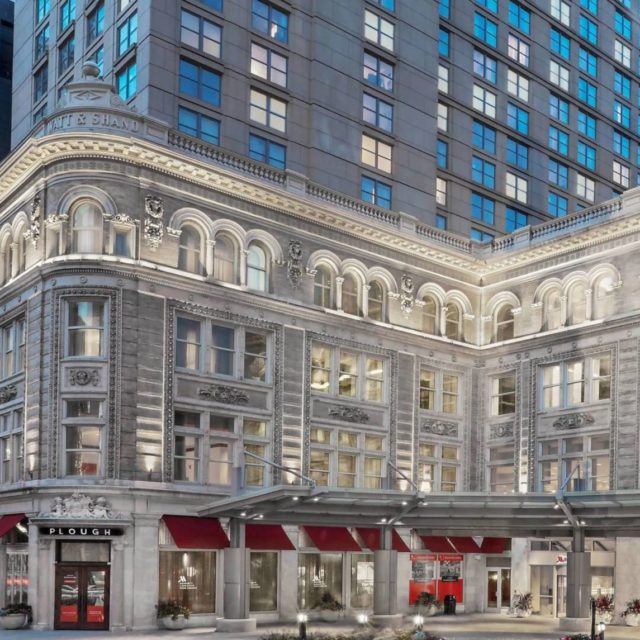 2013
Lancaster Chamber wins national Chamber Of The Year through the Association of Chamber of Commerce Executives.
2013
Spooky Nook Sports opens
2014
Rock Lititz opens in Lititz, combining the efforts and creating a campus for the Live Event Industry to thrive.
2016
Lancaster Chamber drops ''of Commerce'' from name and logo.
2016
Laura Schanz Consulting Associates is established
2017
The Lancaster Chamber creates $7 million Capital Campaign and moves office to 115 E. King Street Lancaster, PA.
2019
The Pennsylvania Healthy Insurance Exchange(Pennie) is established through Act 42 of 2019 being signed to transition away from federal exchange Healthcare.gov and increase premium savings.
2020
Lancaster Chamber, Economic Development Company of Lancaster County, and the County of Lancaster develop the Recovery Lancaster project focused on providing funds and other resources for businesses during the COVID-19 pandemic.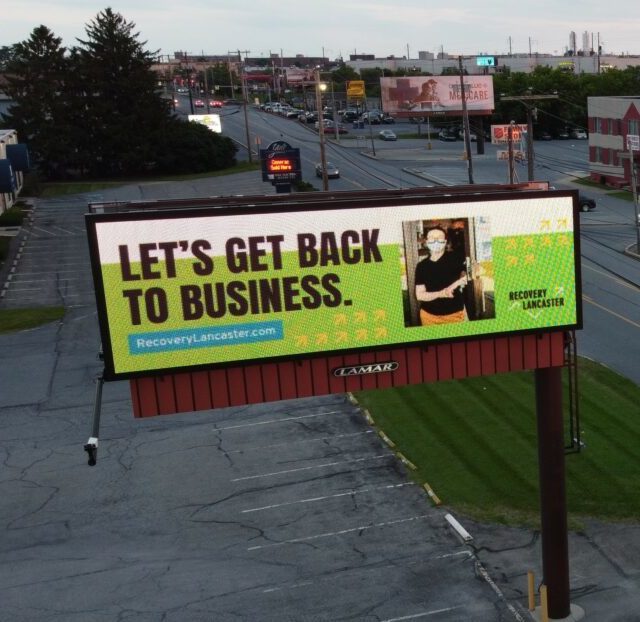 2020
Reed Advisory Group is established after Kevin B. Reed saw the financial impact COVID-19 had on businesses.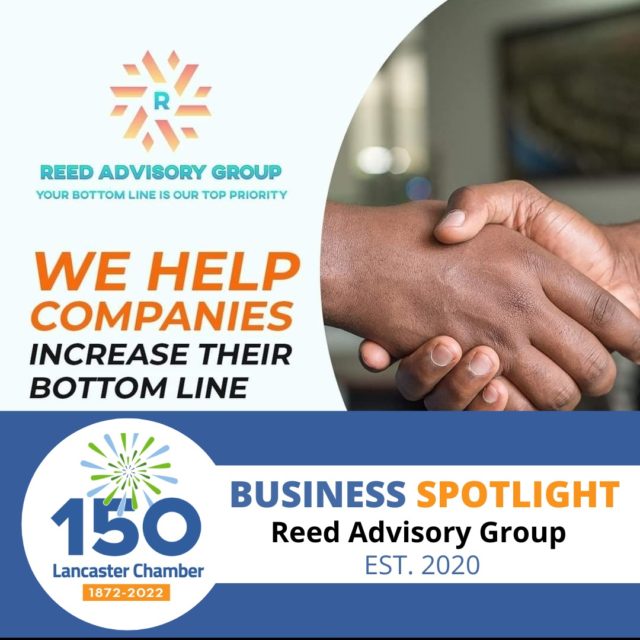 2021
Belle Brow Microblading opens their Lancaster location
2022
Lancaster Chamber celebrates their 150th Anniversary
THANK YOU!
Our history is your history – we wouldn't exist without the continued
support of business community over the last 150 years. Thank you for being part of this year's historic celebrations
Thank You to Our 150th Celebration Sponsors!
Events
Check out the photos from our 150th Celebration Events!
Annual Dinner
June 23, 2022
Lancaster County Convention Center
Founder's Day
July 22, 2022
Lancaster Chamber
LancasterHistory Mixer
September 21, 2022
LancasterHistory
CELEBRATE! Sharing Our Stories
Presenting Sponsor

Legacy Sponsors
Armstrong Flooring
Certified Carpet
CNH New Holland
Community Action Partnership
Conrad Siegel
Ephrata National Bank
Everence
Godfrey
Grudi
Murray
Rhoads Energy
RKL LLP
Stifel Investment Services – Scudner Group
TriStarr
Warfel Construction
Wellspan Health
not secure
Get Connected & Stay Engaged!
Sign up to receive the latest information on events, resources, and initiatives of the Lancaster Chamber.