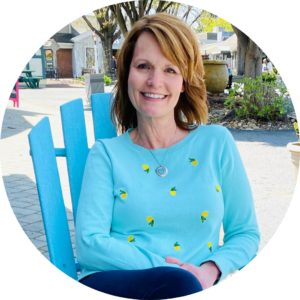 by Lisa Horn, Director of Fun, Kitchen Kettle Village, Member, 150th Anniversary Task Force
As Women's History Month wraps up at the end of March, it's a great time to recognize the contributions of women in the Lancaster County community. Though still in the minority, Lancaster County has many strong women who own businesses, run companies and serve as change makers in their organizations. These women may differ in industry, experience and age, but they share an undeniable passion and commitment to our community.
Here is just a selection of the women who are taking care of business and making a difference in Lancaster County.

Salena J. Coachman
VP Talent Sustainability, Diversity & Inclusion for Armstrong World Industries
As an agent of change, Salena focuses her efforts on Armstrong's newly developed People Pillar, one of three 10-year horizon goals for the company. At a high level, the People Pillar goals are about safe, healthy, and fulfilled employees; a diverse workforce and inclusive culture; and active engagement in all communities where AWI operates. She is responsible for development and execution of programs and processes in support of the company's Talent Sustainability (People Pillar) goals, working with the HR and Sustainability teams, the People Pillar council, company leadership and employees. Since moving to Lancaster County in April 2021, Salena immediately began serving her community as a board member of the Lancaster United Way, and advisor to both LancasterMakes and the Lancaster Chamber Excellence Exchange. She is a graduate of the University of Houston.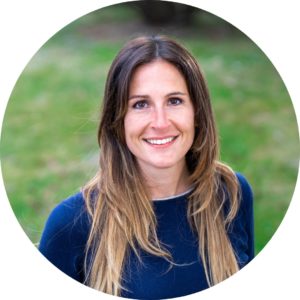 Jocelyn Engle
Publisher, Engle Printing & Publishing
Jocelyn's company publishes the Merchandisers, Advertisers, Pennysavers, Lancaster County Magazine and Where & When PA. The third generation in her family's business, she returned to EPC in 2005 after graduating from Eastern University with a BA in marketing. She currently serves on the Central Market Trust Board, the Lancaster Chamber Women in Business Mentor Program Advisory Group, and actively involved with Girls on the Run. In the past, Jocelyn served as the Judge of Elections in Lancaster City, a former Board Member of the YMCA, and was involved with the American Heart Association, Lighten Up Lancaster and Hospice & Community Care. In 2014, she and a team of women started the social enterprise, Revolution, whose purpose is to empower women experiencing homelessness through supportive job training and income generation.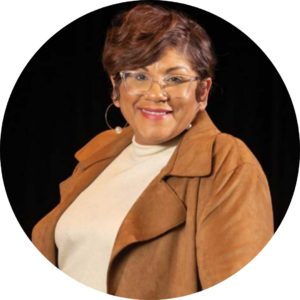 Vanessa Philbert
CEO, Community Action Partnership (CAP) of Lancaster County
Vanessa is the first woman, and the first Latino, to hold the position of CEO of CAP in the organization's 53-year history. She served as CAP's Chief Impact Officer from 2018-2019. Prior to that, she worked for two years as CAP's Impact Team Leader for Household Stability, a team comprised of four CAP programs, including Utility Assistance, CAPital Construction, the Early Learning Resource Center and Navigation. With more than 20 years of experience in the non-profit sector, Vanessa has strong ties within the Lancaster County community and non-profit organizations. She previously held local positions at The Gate House for Men, Pressley Ridge and the United Way of Lancaster County. In her role as Chief Executive Officer at CAP, she leads community partnership efforts, provides strategic direction for the organization and upholds CAP's values of respect, compassion, diversity, excellence, integrity, collaboration, innovation and hope. She is a mother of three who earned her bachelor's degree from Albright College and master's degree from Elizabethtown College, all while working full-time.

Mary Kohler
President, H & H Group
Mary has been in business for 37 years and has been a woman-owned business for the last 17 years. She is a second-generation family member with a team of 40+ employees who provide marketing and communications services including printing, large format signage, promotional products and corporate apparel. H & H Group's purpose statement is to "improve lives, businesses, and the community." Mary is active in the community, having served as the 2017 Chair of the Board of the Lancaster Chamber, as well as a member of the steering committees for Forever Lancaster and Lancaster General's new pediatric hospital. Mary is a graduate of Elizabethtown College.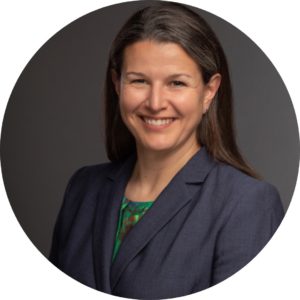 Danene Sorace
Mayor, City of Lancaster City
Danene is Lancaster's 43rd Mayor and second women to serve in this position. She is a former member of Lancaster City Council, a School District of Lancaster parent, and a member of the community. She is passionate about family and community life, social, racial, and economic justice, education and opportunity, and optimism about the future—especially the future of Lancaster City. Prior to her time as mayor, Danene worked in the national nonprofit sector to advance public health, education, and sustainability. With more than 20 years of experience, she has a proven record of developing and implementing strategies to advance public/private partnerships—including Lancaster City's nationally recognized Green Infrastructure program. She received her undergraduate degree from Albright College and a Master's in Public Policy from Rutgers University.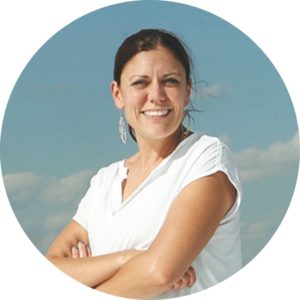 Andrea Shirk
President & CEO, Rock Lititz
Andrea is the leader of a new kind of live event crew. Focused on building a uniquely collaborative, state-of-the-art live event experience, her dedicated team has been breaking new ground within the industry. Andrea comes to Rock Lititz with a degree in Mechanical Engineering and multiple product development and program management roles in her resume, having worked in leadership programs at both Lockheed Martin and Bose. In 2013, Andrea took the lead at Rock Lititz, where shows from around the world come to practice, train, build and structure their tours, and where crews come to learn, grow and find their production community. Most recently, Andrea's team helped lead the efforts to bring Lancaster's Covid-19 mass vaccination site to fruition at the old Bon-Ton, Park City location.

Vetzrel Adidala
Director of Social Media and Communications for CHYATEE (formerly Lush Bazaar)
CHYATEE is an ethical and sustainable slow-fashion brand founded in Lancaster, PA by Lancaster native, Timbrel Chyatee. It is the first South Asian Woman-owned fashion brand in Lancaster County. She attended Messiah University and graduated in 2016 with a B.S. in Biopsychology. Vetzrel is also the day-of social media coordinator for The Cultured Workshops alongside Timbrel, which are seminars dedicated to educating local vendors and businesses on best practices for diversity and inclusion in the wedding industry, business world and educational settings. Vetzrel's desire is to be a role model through social media and business for young women and girls, especially first-generation, who see women that "look like them," creating and living their own "American Dream." She hopes to inspire the next generation to recognize that career goals can be multifaceted.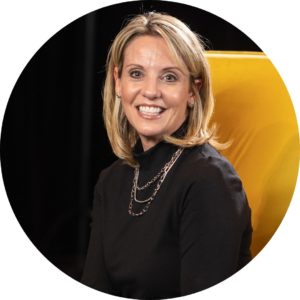 Michelle Rondinelli
Owner and President, Kitchen Kettle Foods. Inc.
Michelle grew up at Kitchen Kettle Village, started by her grandparents Pat & Bob Burnley in 1954, and is the third generation of the family owned and operated business. After graduating from York College of PA with a degree in Business Management and a double minor in Marketing and Human Resource Management, she returned to Kitchen Kettle to pursue her passion for hospitality. She oversees the operations and strategic planning for the Village of 40+ shops, restaurants and lodging, always searching for ways to enhance the guest experience. She is also active in the community and was Board Chair for the Lancaster Chamber and a board member, as well as Board Chair and a member of the Board of Directors for Discover Lancaster. Currently, she sits on the Board of Directors for the Economic Development Company, serves on the Regional Advisory Board for Truist Bank and is also a member of the Young President's Organization (YPO).

On a personal note, I work at Kitchen Kettle Village and experience first-hand the strong female leadership that Michelle Rondinelli provides for our company. A mother of four (three of which are triplets), she leads by example, greets employees by name and works hard to honor the history that started the family business over 68 years ago. During the pandemic, she was the Board Chair of the Lancaster Chamber. Not only did she lead Kitchen Kettle through unprecedented times, but also worked diligently with the Chamber to guide businesses of Lancaster County through a very challenging time in our history. Her leadership is an inspiration for all of us at Kitchen Kettle Village.
I couldn't list all the exceptional women who are making a difference in our community. However, I can encourage you to pay tribute to those women you work for and with, volunteer beside, or run their own businesses. Take time before the month is over to thank them for their leadership, contributions to our society and for helping to lift up and provide a more equitable future for the next generation of women in Lancaster County and beyond.
not secure