We are excited to share the Lancaster County business leaders who have recently been named as nominees for our Board of Trustees. 

Members of the Lancaster Chamber may also propose the nomination of additional individuals by submitting a recommendation in writing accompanied by signatures from 5% of the membership. Additional nominees may be submitted through Friday, November 11, 2022.

Contact Heather Valudes, hvaludes@lancasterchamber.com, with questions. 

Nominated for a Three (3) Year Term:
Timbrel Chyatee
Owner | Chyatee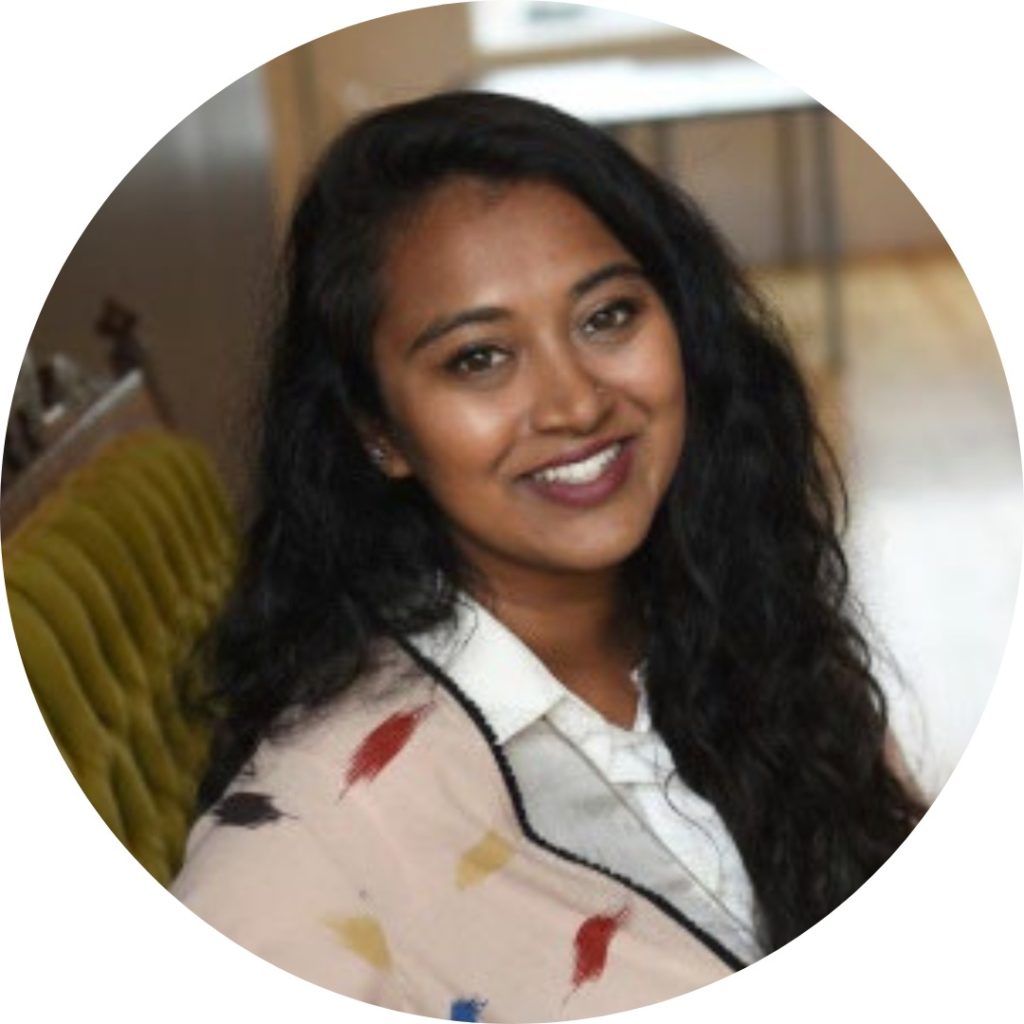 Timbrel Chyatee is the Owner of CHYATEE a high-end designer fashion and lifestyle label that focuses on uplifting women and artisans around the globe. After graduating from college Timbrel decided to move abroad and engross herself in her Indian culture. Teaching english in a local school and supporting mothers of the school students with fair wages and safe employment. Timbrel eventually became the principal of the school for 2 years and helped elevate the curriculum which would eventually help many student receive scholarships to the top high schools in the area. Currently Timbrel works with over 100 artisans globally and hopes to build more relationships around the world to uplift women and artisans. Timbrel was part of the Great Social Enterprise Pitch in 2016. She was nominated as "WOMEN OF STYLE" for Susquehanna Magazine in 2018. She was chosen as a recipient for the YWCA Women of Achievement award in 2019. She is also a TedX Speaker and is currently writing a book about her journey. Timbrel has been on many boards and non-profits, her most recent being TENFOLD, which she was part of for 4 years.
In 2018 Timbrel started passion project called The Cultured Workshop that is an educational workshop dedicated to bringing understanding to individuals about culture, community, diversity and differences in the community, professional and educational settings. This was a small passion project Timbrel started that was quickly acknowledged and supported. Giving Timbrel the opportunity to speak and lead workshops in educational and professional settings.
Timbrel is passionate about connecting people, women-empowerment, mental health awareness, socialenterprise,making a positive difference in communities, and uplifting culture and diversity in educational and professional settings. During her free time she enjoys traveling to new places, spending time with her family and dog and supporting other small businesses.

Jocelyn Engle
Publisher | Engle Printing & Publishing
Jocelyn's company publishes the Merchandisers, Advertisers, Pennysavers, Lancaster County Magazine and Where & When PA. The third generation in her family's business, she returned to EPC in 2005 after graduating from Eastern University with a BA in marketing. She currently serves on the Central Market Trust Board, the Lancaster Chamber Women in Business Mentor Program Advisory Group, and actively involved with Girls on the Run. In the past, Jocelyn served as the Judge of Elections in Lancaster City, a former Board Member of the YMCA, and was involved with the American Heart Association, Lighten Up Lancaster and Hospice & Community Care. In 2014, she and a team of women started the social enterprise, Revolution, whose purpose is to empower women experiencing homelessness through supportive job training and income generation.

Genise Wade
Chief Human Resources Officer | The Wenger Group
Genise Wade is currently the Chief Human Resources Officer for The Wenger Group, a leading agricultural products and services organization. Prior to this role, she was the Vice President of Human Resources for the Specialist Radio Frequency business unit of Ultra Electronics. Genise also held multiple executive roles at Turkey Hill Dairy such as of Vice President of Operations and Vice President of People and Culture. Prior to that, she had various roles of increasing responsibility in Human Resources at Armstrong World Industries.
Often driven by a motto of "We're here to make good things happen for other people," Genise is a dynamic, customer-focused business partner with demonstrated ability in leadership, change management, culture development, and continuous improvement. In 2016, Genise was a recipient of Progressive Grocer's prestigious "Top Women in Grocery" Award for demonstrating outstanding leadership and influence within her company. In 2019, the Lancaster Chamber presented Genise with the Athena Award which recognizes a professional who inspires women to achieve their fullest potential, demonstrates excellence in her or his profession and contributes significantly to the community's quality of life
.
Genise has a dual Bachelor's Degree in Business Management and Marketing as well as a Master's Degree in Human Resources Management. She holds SPHR and SHRM-SCP certifications, a Six Sigma Green Belt certification, and a Lean Manufacturing certification.
Genise has been married for over 30 years and has two grown daughters. She has been involved in her community in numerous ways: a Girl Scout leader, a girls' soccer coach, a board member for various nonprofit organizations, various roles with United Way of Lancaster County, a church management team member, etc. In her spare time, Genise enjoys boating on the Chesapeake Bay and singing in a band called Midst the Noise who can often be found playing on the streets of Lancaster on Music Fridays over the summer.

Eric Wenger
Managing Partner, Lancaster Office | RKL LLP
For Eric Wenger, maximizing success for his clients starts with a thorough understanding of their unique goals and objectives. This customized approach allows Eric to pinpoint strategies that generate significant tax
savings to maximize cash flow.
Throughout Eric's 25-year career practicing tax, he has remained motivated by the ongoing challenge of applying evolving tax and financial regulations for the benefit of his clients. As Partner in RKL's Tax Services Group, he primarily advises closely held and family-owned companies regarding tax and general business matters, including succession planning.
Eric leads RKL's tax outsourcing practice, where he deals with issues surrounding consolidated tax returns, multistate taxation and accounting for income taxes. He has experience successfully representing clients in federal and state taxation disputes, and he has served as an expert tax witness in Federal District Court. Eric also oversees operations of RKL's Lancaster office as its Managing Partner. This firm leadership role allows him to continue his career-long focus on mentorship and recruitment. In addition, Eric has served as an elected member of the RKL Board of Directors for 11 years.
not secure