eSports Explore! Career Mentorship Program
eSports Explore! Career Mentorship Program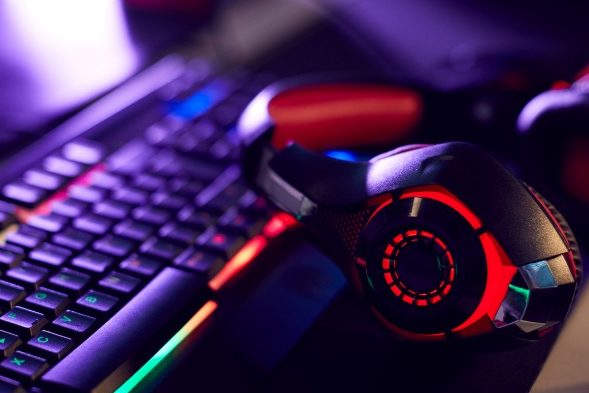 Are you interested in helping students understand their own strengths as the basis of their career exploration journey? Emerald Esports and the Lancaster Chamber have an exciting opportunity for you to participate in our Esports Explore!™ career mentorship pilot in the Fall of 2022. The Emerald Foundation was awarded a PASmart Advancing CS/STEM grant from the PA Department of Education to leverage student interest in esports and infuse learning into it. One of the components of this grant was to create a virtual, no-cost career exploration pilot program for schools through their Emerald Esports affiliated clubs.
THE GOAL:
To connect students through the continuum that extends from STEM/computer science interest (sparked by video game play) to workforce development. We want to find mentors in STEM-related careers, to mentor students to gain a better understanding of their core competencies, so that they become open-minded to possible career options that they may not have been exposed to or considered before.


The Emerald Foundation and Lancaster Chamber believe students who participate in esports should be empowered to use their technological expertise for the everchanging tech-focused job market of the 21st century. By having STEM career professionals work with our students to help understand their core competencies, we are helping students recognize how they can use their inherent strengths to pursue their ideal career path.

The Esports Explore!™career mentoring pilot includes seven one-hour virtual sessions, held one-on-one between the student mentee and their mentor. Students will commit to two hours a week for the program including one hour of mentorship and a second hour for individual work and preparation.
If you have any questions or are interested in becoming a mentor for the Emerald Foundation eSports Explore! Career Mentorship Program, contact Juliane Floor at jflood@lancasterchamber.com or (717) 940-4742.
What is required to become a mentor? In order to be a mentor, you will need to have these three background checks/clearances:
PA State Police Criminal History Report
PA Department of Human Services Child Abuse Report
Federal Criminal History Report
not secure
Join our mailing lists for updates on Chamber events and initiatives